WiMax coming this month, devices leaked and new markets confirmed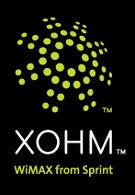 Sprint
reiterated
that WiMax service will launch this month in Baltimore, with Washington D.C. and Chicago to come in the fourth quarter.  A spokesman also confirmed that they were building base stations in Boston, Philadelphia and Dallas-Fort Worth and that the project was more than a month ahead of schedule.  Thus far they have completed 1,066 base stations and are continuing to build out the service.  Sprint also revealed that WiMax will take advantage of uLocate's software, which will allow for "geobrowsing" that gives the user pertinant information based on the user's current location.
Also leaked, presumably unintentionally, were the launch devices.  There were five in all, and no surprise four of them are modems.  Also not a surprise, but always plesant to see, is the
Nokia N810 tablet in WiMax garb
.  It looks like two of the modems will be aircards, one USB and one Express, one will be an in-home router and the fourth one is a mysterious "XOHM Portal."  The question now becomes, will
Airave
users be able to use XOHM as their broadband connection?