WiFi hotspot to be available in Windows Phone Mango, called Internet Sharing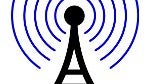 All of your Windows Phone users must have been pretty annoyed that you couldn't join in on the fun conversations with iOS and Android users talking about tethering costs from carriers. Well, WP Mango will get you in the game, because Pocket-lint has confirmed that Mango features a new option called "Internet Sharing", which seems to be standard WiFi hotspot functionality.
The option will work as expected, allowing users to share the mobile data connection from the phone to other devices through a WiFi signal. HTC has confirmed that the feature will appear on any phones shipping with Mango, like the newly announced
HTC Titan
, and
HTC Radar
. However, HTC also said that Microsoft added the feature too late for it to be built into the Mango update for current phones.
The Mango update is still expected to be released in late September. HTC did not want to delay the update in order to add in the Internet Sharing option, but other manufacturers may delay their updates to include the feature.