Wi-Fi calling included in iOS 8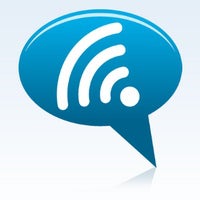 While
it wasn't brought out during the WWDC keynote
, a screenshot from the Moscone Center that was captured today, reveals that Wi-Fi calling is indeed a part of iOS 8. Since it wasn't brought up during Monday afternoon's activities, how it would be implemented is still unknown. Right now, Sprint and T-Mobile both offer calls and texts over a Wi-Fi connection.
Sprint's Wi-Fi calling began last February
for the Samsung Galaxy S4 mini and the Samsung Galaxy Mega 6.3. Support for the feature was
added last month to the Samsung Galaxy Note 3 via an update
. T-Mobile
has offered Wi-Fi calling since 2011
.
The advantage to using Wi-Fi calling is that domestic calls and texts made and received while connected to Wi-Fi, will not count toward your monthly voice minutes or text cap.
Starting today, registered developers will have access to iOS 8
, and everyone else will be able to install it this fall.
source: TmoNews