Which major manufacturer's custom Android UI do you like most? (poll results)
37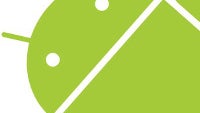 As much as you care about the hardware specifications of any given smartphone, the software that takes the reins of it is just as important. In fact, we'd argue that we've reached a point where the effects of diminishing returns to better, meaner hardware are undeniable, because even the cheaper stuff is already capable enough to drive just about every app there is, and do so well. Like the personal computer, the smartphone is becoming more and more about the software, and less and less about the hardware — integral as it is.
In Android world, however, there are tons of different solutions available to consumers, even though they're all based on the same core. We call them by many names — custom UIs, manufacturer skins, and so on. They all offer a different set of features, function in a particular manner, have a specific design language, and are quicker or slower relative to the rest. With such a mix of qualities, it's only natural that users would have their favorite. So we asked you
at the beginning of the week
to tell us which one it was. And you did.
As some of you noticed, however, this isn't the first time we've asked you this question — we used the exact same format
a year ago
. Why? Because we were curious to see if the latest updates to all these impacted preferences.
They seem to have done just that. With a growth of 5.94% (from 14.75% to 20.69% today), the biggest winner was Samsung's TouchWiz UI, which recently went through significant optimizations and looks better than ever. On the other hand, if we agree that the two polls are completely comparable, HTC's Sense would appear to be the biggest loser, dropping from 24.62% in 2014 to 17.65% this year. But by far the most popular choice, and approval for it is seemingly unwavering, is Google's stock Android — it went from 27.41% down to 27.39%, or a measly, 0.03% drop. See the rest of the split and how it compares to the results from our identical 2014 survey below: