Which major manufacturer's custom Android UI do you like most? - May 2015 edition
63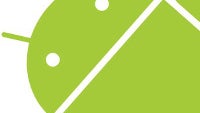 When personal computers first came to market, they were mostly about the hardware. It made sense at the time — after all, the ancestor to your gaming tower was often starved for operating resources. As time went by, however, and computer parts became more and more powerful, the focus eventually changed to software. Perhaps the biggest milestone was the invention of the Graphical User Interface (GUI) — or the interface you navigate through to get things done. It's standard to have one today, but it was a very big deal back then.
The phone industry went through much the same type of changes. At first, industry behemoths like Nokia and Motorola were almost exclusively dedicated to pumping out ever better and more efficient hardware, and in all kinds of form factors. On the software side, things were needlessly complicated and quite unintuitive. It was a secondary consideration. Fast-forward to today, and you have a much different picture — the user interface is at the heart of your smartphone.
Today, every major Android manufacturer has its own user interface — or GUI — and they all look and function quite differently from each other. Many among you should be somewhat familiar with what they offer, given how we spend considerable amounts of time and effort showcasing the differences to you, so we wanted to hear if you have a favorite — especially given how all of them have recently went through sizable updates.