WhatsApp for iPad ready for release, but a major update is holding it back
2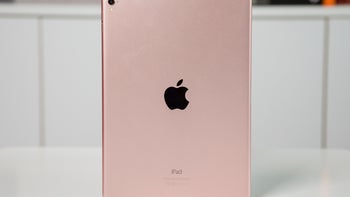 For some unknown reason,
WhatsApp
has decided not to create a dedicated app for the iPad, but that's not the only weird decision taken by the developer. Unfortunately, WhatsApp for Mac is not a full-fledged app, as users must connect their iPhones wirelessly to access their messages.
Well, at least Mac users do have a way to handle WhatsApp messages, but iPad owners have no way of using WhatsApp unless they visit the desktop version of the app. Now, a quite accurate leakster claims a WhatsApp has already finished working on an iPad app.
WhatsApp is developing a new system to allow to use the same WhatsApp account on more devices, at the same time! Using the new multi-platform system, it means you will be able to use your main WhatsApp account on iPad (when the app will be available) without uninstalling it from your iPhone.The same WhatsApp account on iOS and Android devices.WhatsApp on your computer (without the necessity for an Internet connection on your phone) using the UWP app (this is one of the reasons why started to develop it).
According to the source of the leak, WhatsApp delayed the release of an
iPad app
because it wanted to build the multi-platform system first. The new system should allow WhatsApp to improve its end-to-end encryption as messages will be sent to more devices within the multi-platform system.
Weirdly enough, WabetaInfo says the iPad app is ready to be released, but WhatsApp has decided to put it on hold until the entire system is ready for use. We'll most likely find out more in the coming months, but at least we know why iPad users have been denied a full-fledged WhatsApp app.