It's not you, it's Facebook, Messenger, Instagram and WhatsApp; all four are currently down
11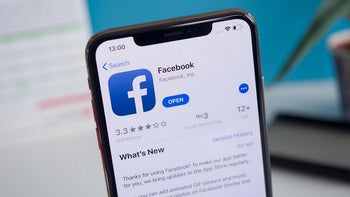 UPDATE:
Facebook sent out a tweet
at 8:06pm EDT that read,
"Earlier today, some people and businesses experienced trouble uploading or sending images, videos and other files on our apps and platforms. The issue has since been resolved and we should be back at 100% for everyone. We're sorry for any inconvenience."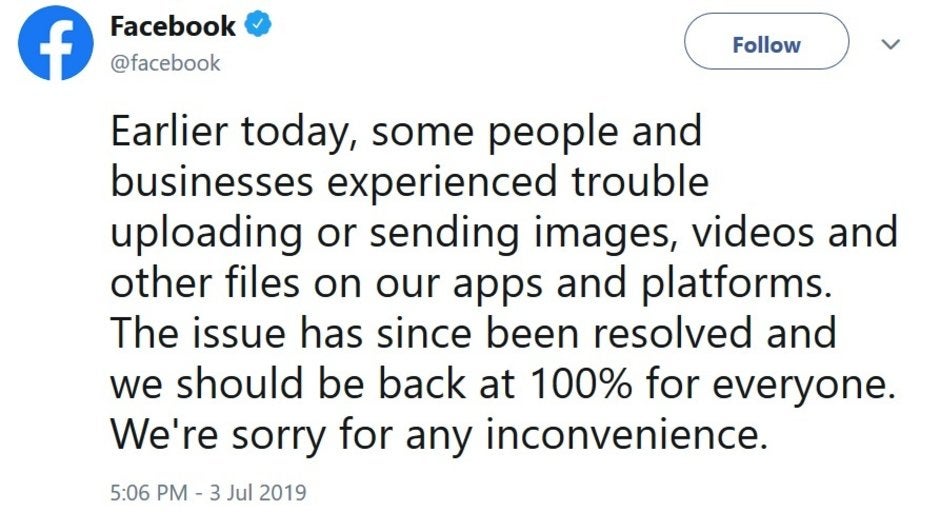 Facebook says that the issues that users experienced on Tuesday have been resolved
Having trouble using Facebook, Facebook Messenger Instagram or WhatsApp this morning? That's no surprise to those who view DownDetector on a regular basis.
The site shows
that all four Facebook-owned apps are currently experiencing issues. The outages apparently started as early as 8:04 am EDT, and 85% of those who complained about Facebook on DownDetector say that images were affected by the issue. Another 9% say that they are having problems with their newsfeed while 5% can't log-in. Over at Instagram, a whopping 91% say that their newsfeed is down. WhatsApp users say that the outage prevents them from sending and receiving messages (73%) and connecting to the service (25%). A large number of Facebook Messenger subscribers (80%) are complaining that they cannot receive any messages.
The Facebook outage map shows service down in the Northeast U.S. along with parts of the Southeast, Texas and Southern California. Areas of South America, the U.K., and the Netherlands are also affected. Meanwhile, Instagram's outage map is somewhat similar. WhatsApp, more widely used outside of the states, is having its outages in small parts of South America, the U.K., and the Netherlands.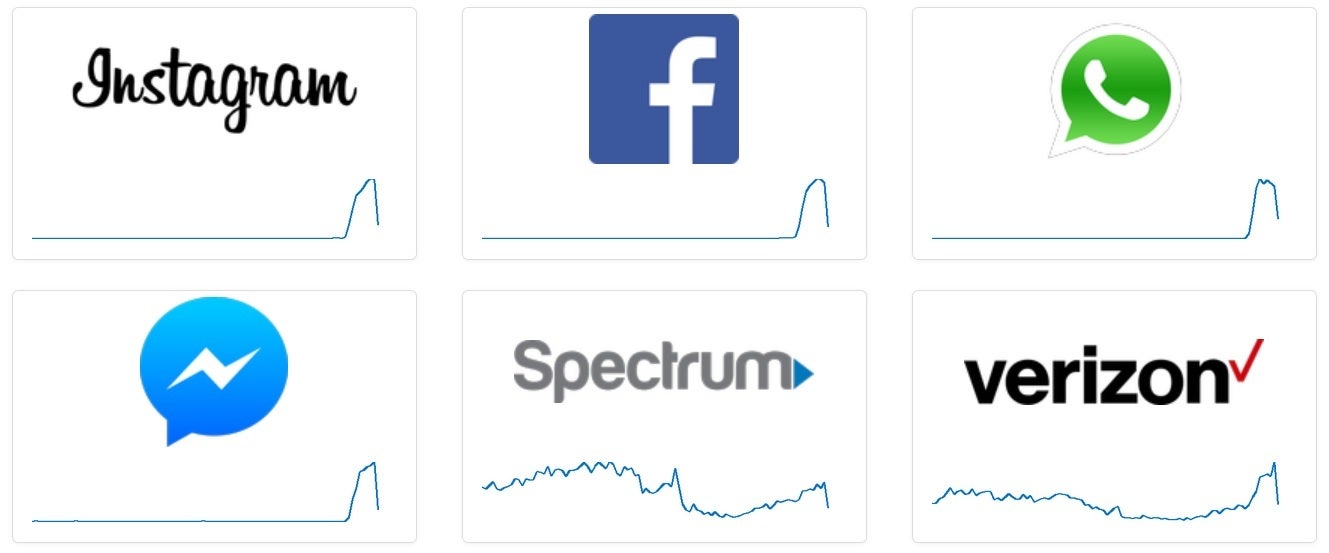 Facebook, Messenger, Instagram, and WhatsApp are all experiencing issues this morning
We will monitor the situation during the day and update this story once service returns to normal, and when we receive an official statement from Facebook. Check in often.