Apple iPad rumored to get long missing native feature in iOS 13
10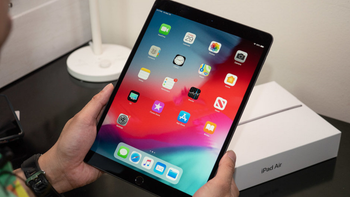 Unless you own an Apple iPad, and even if you do, you might not have realized that the tablet is shipped without a native calculator app. Obviously such an important utility feature is available by installing a third-party calculator app. But
according to a tweet from @PineLeaks
, a self-proclaimed "Apple leaker" on Twitter, iOS 13 might come with a native calculator feature for the iPad. The tipster adds that Apple isn't sure about whether to include it in the new iOS build, saying that it is "on the edge." He also points out that it could be a floating window rather than an app. On Behance, a gentleman named Álvaro Pabesio posted a concept of what a floating window iPad calculator might look like.
Apple surprised everyone with strong iPad revenue growth during its fiscal Q2

As we've previously mentioned,
the next iOS build will feature a native Dark Mode
that can be enabled from the Control Center. This will prevent users from having to stare at a blinding white background at night or in a dark room. Dark Mode reverses the use of black text on a white background to white text on a black background. Google has been adding a Dark Mode to many of its apps and also plans on introducing a system-wide setting with the final version of Android Q. While the new features of iOS 13 will be announced on Monday at WWDC, the new build of Apple's mobile operating system won't be disseminated until September.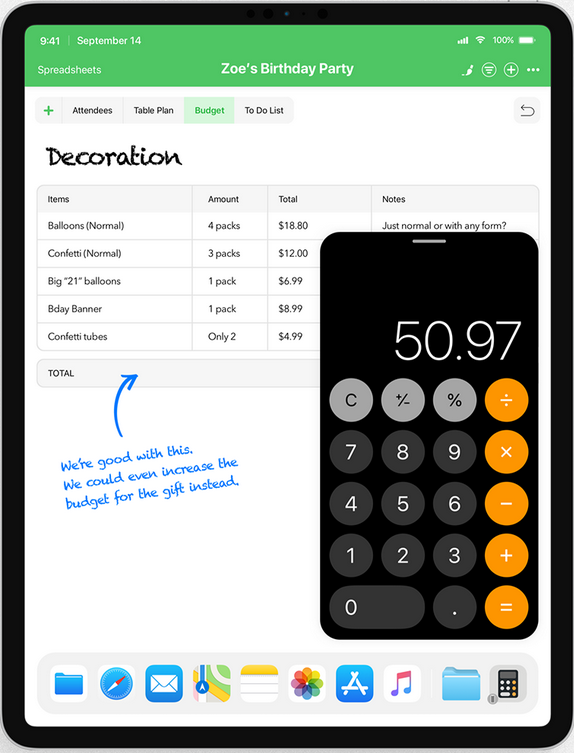 Concept of a floating native iPad calculator by Álvaro Pabesio
While the tablet market has been struggling over the last few years, Apple has been able to maintain the top spot that it has owned since it was credited with creating the category in 2010. But while the iPad has struggled along with the rest of the tablet market, during the company's fiscal second quarter of 2019 (covering January through March) the device brought in revenue of $4.87 billion. That was a surprising 22% gain year-over-year; Wall Street was expecting the iPad line to generate sales of $4.21 billion in the period. The growth was sparked by
the March release of the new iPad Air (2019)
and
the iPad mini (2019)
. Both tablets feature the Apple A12 Bionic chipset (yes, the same one found in the 2018 iPhone models) and support the first-generation Apple Pencil. And the new iPhone Air features a larger 10.5-inch display compared to the 9.7-inch screen on older versions of the device.
The tablet market is suffering because phone screens are getting much bigger. Consider that when the first 9.7-inch iPad launched in 2010, the iPhone had a 3.5-inch screen. Now, the
iPhone XS Max
features a 6.4-inch display. And with the advent of foldable phones (if the
Samsung Galaxy Fold
ever launches), a handset can be equipped with a tablet-sized display that can be accessed in seconds.
Not too many consumers are ready to upgrade to a new tablet every two or three years. And that is why iPad owners are anxious to see what new features iOS 13 has in store for them.