WhatsApp reveals it's extending support for Android Gingerbread until 2020
4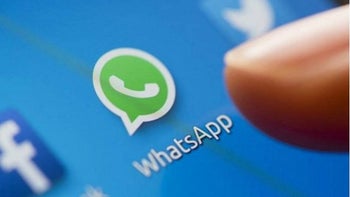 As of last month, Android
2.3
Gingerbread, which made its debut way back in 2010, was still running on
0.3% of all Android devices
, with a bunch of them apparently being keen WhatsApp users. After all, the popular messaging app's latest statement confirms support for the OS will be extended through 2020.

The exact date is February 1, 2020, and it actually coincides with the retirement of support for Apple's iOS 7, although this platform isn't quite as old – it was first released back in 2013 alongside the iPhone 5S. Upon the specified date, WhatsApp users will no longer be able to access the service, although the Facebook-owned company has confirmed that features for these platforms are no longer being introduced and does warn that certain ones could stop working at any time due to the lack of compatibility with newer versions of its app.
Aside from the relatively low number of users, the retirement of support for the two platforms may have something to do with Facebook's plans for the messaging service. After all, since WhatsApp was acquired in 2014, it's understood to have not turned any kind of profit – something that wasn't helped by the fact
Facebook
removed the service's only source of revenue, the annual subscription fee. Moving forward, however,
the controversial social media company
is understood to be planning to use WhatsApp's new business features as a source of steady income in the hope of offsetting the service's day-to-day costs and eventually turning a profit.
For now,
WhatsApp
has already confirmed that support for the Nokia S40 platform will be terminated on December 31 later this year and, considering the relatively low number of users that use Android 4.0 Ice Cream Sandwich, it wouldn't be surprising to see an announcement in the near future in regards to its support too.