Newest Android distribution numbers show Oreo in use by more than 5% of devices
24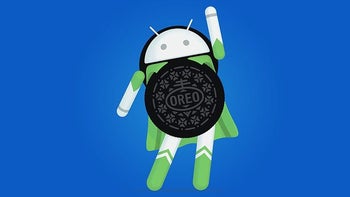 Google has just introduced its new Android platform for smartphones, but the new OS won't be released until later this year. Even so, the previous version, Android Oreo isn't used by a large audience, which was to be expected if you look back at how things evolved in the last couple of years.
Last month
Google confirmed Oreo is on 4.15% of the Android devices, and this month, for the first time since its market release, Android O's market share is above 5%, although not by much.
The numbers show a 1% increase for Android Oreo in just a month, which isn't much. However, we can safely assume Oreo will continue to expand in the coming months at an even quicker pace. For the time being, Google reports Android 8.0 and 8.1 combined account for 5.7% market share.
Android Nougat continues to top the hierarchy with 31.1%, followed by Marshmallow with 25.5% and Lollipop with 22.4%. The top ends with Android Jelly Bean (4.3%), Ice Cream Sandwich (0.4%), and Gingerbread (0.3%).
The numbers published by Google have been collected during a 7-day period ending on May 7, so they're as accurate as it gets. Also, Android Froyo doesn't show up in the statistics since it has less than 0.1% market share now.
Recommended Stories