Facebook reveals data-sharing agreements with Huawei, Lenovo, and more
14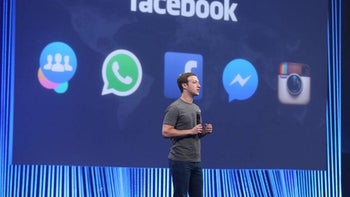 After a
New York Times
report recently claimed that Facebook had struck data sharing agreements with
at least 60 companies
since 2007, the social media company has now confirmed that it has entered partnerships with at least four different Chinese companies, and of these, perhaps the name that stands out the most is Huawei, which most recently failed to secure a carrier deal in the US
due to security concerns
.
According to the social media giant, the agreements in place with certain companies reportedly allow the Facebook service to be recreated on smartphones and stated that no data related to any Facebook users was ever stored on Huawei's servers. Also, Facebook mentions that it had both managers and engineers review apps in order to ensure data wasn't stored by Huawei. Despite these efforts, though, Facebook has confirmed that it is currently in the process of ending its agreement with the Chinese giant and that the annulment of it will be finalized by the end of this week. However, as pointed out previously, Huawei isn't Facebook's only partner.
Aside from the popular smartphone manufacturer, Facebook also has a partnership with Oppo, which is currently in the process of launching its brand over in three major European countries, coinciding with the release of its
Find X flagship
. Additionally, the world's largest PC maker,
Lenovo
, who is also the owner of Chicago-based
Motorola
, has been confirmed as having an agreement with the social media giant along with TCL, the manufacturer behind BlackBerry's recent smartphones. Unlike Facebook's deal with Huawei, though, the Instagram owner has not revealed any plans to stop working with any of the remaining companies.
Outside of China, Facebook is said to also be working with the likes of Amazon, Microsoft, and Samsung. In addition, Apple is also among those listed, but it's worth pointing out that the company's CEO Tim Cook has since spoken out, stating that the company
had "zero" collusion
with Facebook on data-sharing.