Web Picture Viewer app brings images from your favorite sites to your WP7 home screen
0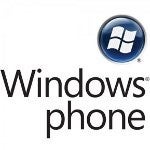 Check out this video of a new application to hit the Windows Phone Marketplace called
Web Picture Viewer
which is allows users to easily view images from their favorite websites as well as enable them to create up to four live tiles featuring those photos in a slideshow.
Web Picture Viewer is more or less intended to spice up your Windows Phone's home screen since many popular apps do not feature live tiles. You can set up as much as
four live tiles
featuring your favorite photo packing websites. The tiles will update with photos from each site a couple times per hour.
You can also use the
built-in Bing search
. When you search an image in Bing within the application it will also display the results in slideshow form, making viewing images on the web a much better experience.
For those of you who consume a massive amount of data and aren't lucky enough to be grandfathered into an unlimited plan there is an
option to make the tiles update over WiFi only
. Of course it can be set to update over the cellular data network as well.
There is a free trial of the app available now in the Marketplace but if you choose to spring for the full version it will burn a hole in your pocket to the tune of .99 cents. Check out Web Picture Viewer and tell us what you think about it.
source:
WMPoweruser