Waze brings back a beloved voice for a limited time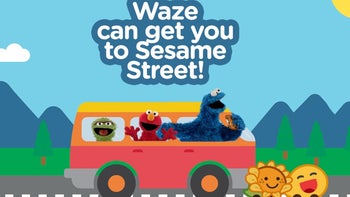 Waze has just announced that due to popular demand it has decided to bring back a beloved voice. Starting today, in celebration of Cookie Monster's birthday this month, Waze users will be able to download the Cookie Monster voice for a limited time in the United States.
Cookie Monster
is Waze's most downloaded voice in the United States to date with over 130 million monthly active users on the road using this specific voice. The voice was originally released in the US this summer as part of the company's partnership with Sesame Street.
Just as with all Waze famous voices, Cookie Monster was only available for a limited time, but if you didn't manage to get it for whatever reason, now would be a good time to fix that.
To get Cookie Monster's voice, Waze users must open the application and click the magnifying glass. Then, simply open the Settings menu and choose "voice and sound." The last step is tapping the "Waze Voice" and choosing the Cookie Monster voice, which, once again, will only be available for download for a limited time.