Waze gets support for yet another music streaming service
1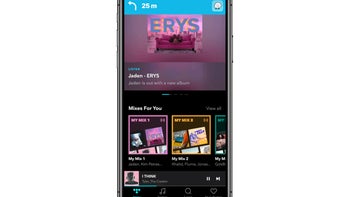 Waze users will be pleased to know that their favorite navigation app now supports another music streaming service: TIDAL. This adds to the already long list of audio apps that are now available within Waze, such as
Deezer
, iHeartRadio, NPR One, NRJ Radio, Pandora, Radio.com, Scribd, Spotify, Stitcher, TuneIn, TuneIn Pro, and YouTube Music.
Starting today, TIDAL members can control their music, playlists, and podcasts directly from the navigation app as well as receive driving instructions from
Waze
within the TIDAL app. If you're using an Android or iOS device, you can select the music icon on the map home screen and choose TIDAL.
If the music icon doesn't appear, you can head to settings and choose the audio player and add TIDAL. The audio player widget lets users play, pause and skip the content of their choice without having to leave the navigation screen.
After TIDAL is added to the audio player on Waze, members will be able to see a banner with quick directions in the TIDAL app, while safely changing what to listen to. TIDAL is currently compatible with other platforms and devices like Amazon Fire TV,
Apple TV
, Android TV, Apple CarPlay, Roku, Samsung Wearables, and Sonos.