Watch Apple livestream the iPad 5 event here
32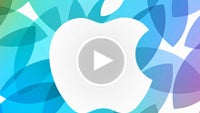 Apple will live stream its special event that will go under the "We still have a lot to cover" motto and it's expected to unveil the new iPad and iPad mini along with updates to its MacBook lineup and some OS X news.
There is a couple of ways to watch the event live, but all require a device running on OS X or iOS, so if you have a Mac/Macbook or an iPhone/iPad/iPod touch you can watch the event live. If you only have a Windows or Linux machine you are out of luck. Finally, you can also watch the event on Apple TV.
For OS X and iOS users, you just have to head to the link right at the bottom of the article to watch the event, and for Apple TV users you can tune in to the Apple events channel.
Now, what do we actually expect to see? Chief executive Tim Cook should take center stage and introduce the 5th generation
iPad
. We have seen the leaks pointing to the iPad getting the design of the mini with narrower side bezels and less curvature on the back. The iPad 5 is also said to have become even thinner and lighter.
The second big novelty should be the new
iPad mini
second-gen. Will it get Retina display and Touch ID or will it shock us by actually remaining the same in terms of screen and touch features and only change under the hood. We still don't know and we're excited to find out.
Apple is also rumored to introduce new MacBook Pro models with Intel's Haswell chip, a much anticipated upgrade, and we've been hearing about a new Apple TV with some big changes and possibly even deals with cable operators. And the Apple iWatch... well, next year is the more likely schedule for that one.
Stay tuned to PhoneArena to find out - we'll be covering the event live as it happens. Right below is the promised Apple livestream link. The event kicks off at 10:00am PST | 1:00pm EST.
Disclaimer:
Live Streaming video requires Safari 4 or later on OS X v10.6 or later; Safari on iOS 4.2 or later. Streaming via Apple TV requires second- or third-generation Apple TV with software 5.0.2 or later.