Wasted 10 balls on a Pidgey?! Niantic promises Pokemon Go update bug fix
7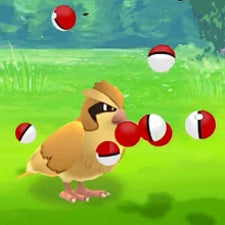 Trainers, a new bug affecting throw accuracy increases the odds of escape and omits the XP bonus. We are working on a fix, stay tuned...

— Pokémon GO (@PokemonGoApp) August 4 2016
If you thought your recent inability to catch even the most common Pokemons with a ball or two is a natural byproduct of leveling up, you are in for a surprise. Noticed how those lowly Weedles or Pidgeys, not to mention the fluttering Zubats are much, much harder to catch after the
latest Pokemon Go update
?
Well, that's apparently a bug in the newest version of the game itself, and Niantic has even acknowledged its existence, tipping that it will work on a fix. Whew, and we thought wasting 5 Super Balls to catch a Pidgey that's constantly jumping and dodging is the new normal now. Better pass through those Poke Stops on the way home, folks, at least until the fix arrives. Meanwhile, have fun with this nice sum-up of the situation below.
Since PokemonGo updated, I updated my GIF... #PokemonGO#pokemon#animation#cinema4d#Nintendo#animationpic.twitter.com/ERbazk4oY7

— Tim Gray (@iamtimgray) August 4 2016 г.