WWDC 2018 could be held June 4th-8th in San Jose
2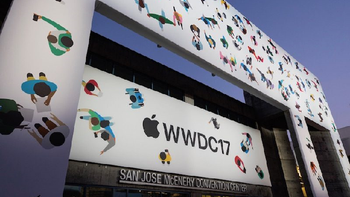 Apple has yet to announce the date and location of its annual WWDC (Worldwide Developers Conference) event. However, Apple has a habit of sticking with a venue once it finds one it likes. For example, between 2003 and 2016 Apple held the event at the Moscone Center in San Francisco. Last year, WWDC was held at the McEnery Convention Center in San Jose, and a person familiar with Apple's plans says that it will be held at the same location this year.
Apple has held WWDC in June for many years, and a look at the McEnery Convention Center's calendar for the month reveals that it has the following June bookings:
O'Reilly Velocity Conference (June 11th-14th)
DataWorks Summit and Hadoop Summit (June 17th-21st)
Sensors Expo & Conference (June 26th-28th)
That leaves June 4th through the 8th as the possible dates for WWDC 2018. We should see Apple unveil iOS 12 and the next builds of watchOS and tvOS at the event, along with a new version of the Apple iPad Pro. The new tablet is expected to have the TrueDepth Camera, Face ID, an edge-to-edge display, and the infamous "notch."

Even at $1,599, demand for tickets is so high that Apple uses a lottery system to determine who will be the lucky ones allowed to get into the event. Last year's WWDC was attended by 5,000 developers and 1,000 engineers. If you can't make it to WWDC 2018 for one reason or another, you should be able to catch some of the action streamed live on the WWDC app.
source: MacRumors