Voyager Mobile now open for business; $19 a month gives you unlimited talk and text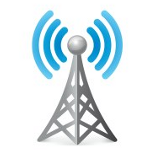 After a slight delay
following a "malicious network attack,"
Voyager Mobile is
now open for business
. The brainchild of 22 year old John Mardini, Voyager is buying devices and service from Sprint, and then is re-selling it. In fact, Sprint is handling everything other than sales and marketing which allows Mardini to open shop with just seven employees who are mostly relatives and friends.
you want to have unlimited web, the rate rises to $39 a month
(plus taxes). The latter includes access to 3G/4G cellular network and voicemail. Of course, this means no subsidized phones. Voyager Mobile is offering a selection of models ranging from the Samsung M370 flip for $119 all the way to the Samsung Epic 4G Touch for $549. Service is limited to Alabama, Delaware, Georgia, Illinois, Iowa, Kentucky, Maryland, Massachusetts, Minnesota, Mississippi, New Hampshire, New Jersey, North Carolina, Ohio, Oregon, Rhode Island,South Carolina, South Dakota, Tennessee, Virgina, Washington and West Virginia. The carrier says that if your state is not on the list, keep checking because new states are regularly being added.
To sign up with the carrier, you first pick which device you want and purchase it online. When the phone arrives, you
activate it and select the plan you want
. There is a gimmick here. For every minute you use Voyager's service,
you receive reward points that you can use for airline tickets, gift cards, to pay for monthly service, or to upgrade your phone
. Voyager
does have competition with Republic Wireless
, which is still in beta and offers $19 for unlimited talk, text and web. Republic uses nearby Wi-Fi signals to provide service and then switches to Sprint's 3G service when the user is out of Wi-Fi range. Unlike Voyager's wide range of handsets, Republic Wireless has a limited number of handsets that work with the service.
source:
VoyagerMobile
via
AllThingsD