Republic Wireless gets more handsets for its $19 unlimited plan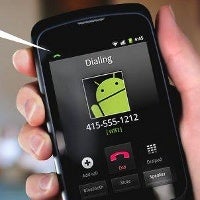 Here's an idea - use your Wi-Fi network at home and at work, where you are the majority of your day, not only to surf the web, but also make calls, text and generally use it instead of your phone carrier's service. That's the exact idea behind Republic Wireless, a new type of carrier that promises to cut down the price on unlimited service to a mere $19 by using Wi-Fi networks.
It's all possible if you have a Wi-Fi network at work and home, and you get to freely use it. For the rest of the occasions when you're out of Wi-Fi coverage, Republic Wireless will roam on other carrier's networks, but it expects you to keep that type of usage to reasonable limits.
Now, the big downer until now was that you had to use the low-end LG Optimus One - an Android handset with a smallish
3.2
-inch display and single-core processor. And in a world where we expect cell phones like the Samsung Galaxy S III that's not exactly very competitive. Republic Wireless now fixes that by announcing new phones that will use its service:
Low-end: for $199 you get a phone from a white-box manufacturer (or a Chinese phone maker like Huawei or ZTE) with a 3.5-inch screen, 600MHz processor and a 5-megapixel camera.
Mid-range: for $299 you get a brand you've probably heard about. Plus, a 3.7-inch display, 1GHz processor, a 5-megapixel rear camera and a VGA front camera.
High-end: will cost you $499 and you get a 4.3-inch screen, a 1.2Ghz dual-core CPU, 8GB of internal storage and a weird 7-megapixel camera.
How does that sound, could you be looking into Republic Wireless' services with such devices?