Viber also offers end-to-end encryption, allows you to hide chats behind PIN code
1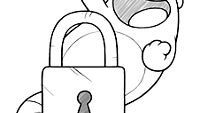 In the post-Snowden world of today, words like "encryption" and "security" get thrown out a lot in the context of mobile gadgets. The topic was certainly re-ignited in the recent
FBI vs. Apple fiasco
, where the general public was split down the middle on the question of whether the government should have some backdoor into our smartphones or not. And, with concerns over keeping private chats really private, one would expect that apps, which promise full security are rising in popularity — one such example is
Telegram
.
Of course, chat providers that have established themselves in the field will not want to fall out of favor with users, so it's only natural that they would add tighter security features to their own apps. Just a couple of weeks ago, popular messenger
WhatsApp announced end-to-end encryption
for its messages. Now, Viber offers the same, with its latest version – Viber 6.
In order for your chat sessions to be end-to-end encrypted, both participants need to have the latest update installed. To verify that the security is in place, you should be able to see a little padlock icon next to your chat.
Additional security features include the ability to hide chats — in order to access a hidden chat, one must either type a pre-set 4-digit PIN in the search bar, or use the TouchID sensor on an iPhone — and the ability to add certain contacts as "trusted".