Apple is breaking down the barrier between patients and doctors starting with this news
4
Apple announced today
that soon, Veterans will soon be able to see their own health records over an Apple iPhone. Aggregated health records from participating institutions, including the VA, will be found by in the Health Records on iPhone feature. The information available from the Health app will include allergies, conditions, immunizations, lab results, medications, procedures and vitals.
To protect unauthorized parties from getting their hands on these records, the data is encrypted and the phone is protected by a passcode, Touch ID or Face ID. The VA is the largest health-care organization in the country, covering 9 million veterans who are treated in 1,243 facilities. Once this new feature is up and running, Vets getting medical attention through the Veterans Health Administration will be able to see their records in one place from the different VHA organizations where they've received treatment.
"We have great admiration for veterans, and we're proud to bring a solution like Health Records on iPhone to the veteran community. It's truly an honor to contribute to the improved healthcare of America's heroes."-Tim Cook, CEO, Apple
"When patients have better access to their health information, they have more productive conversations with their physicians. By bringing Health Records on iPhone to VA patients, we hope veterans will experience improved healthcare that will enhance their lives."-Jeff Williams, COO. Apple
The deal between Apple and the US Department of Veterans Affairs may not seem like a big deal to those who didn't serve the country. But health-care experts are saying that it is actually the first step in allowing consumers to have access to their medical records. This will allow patients to show their health-care history to a doctor so that they won't have to be subjected to duplicate tests.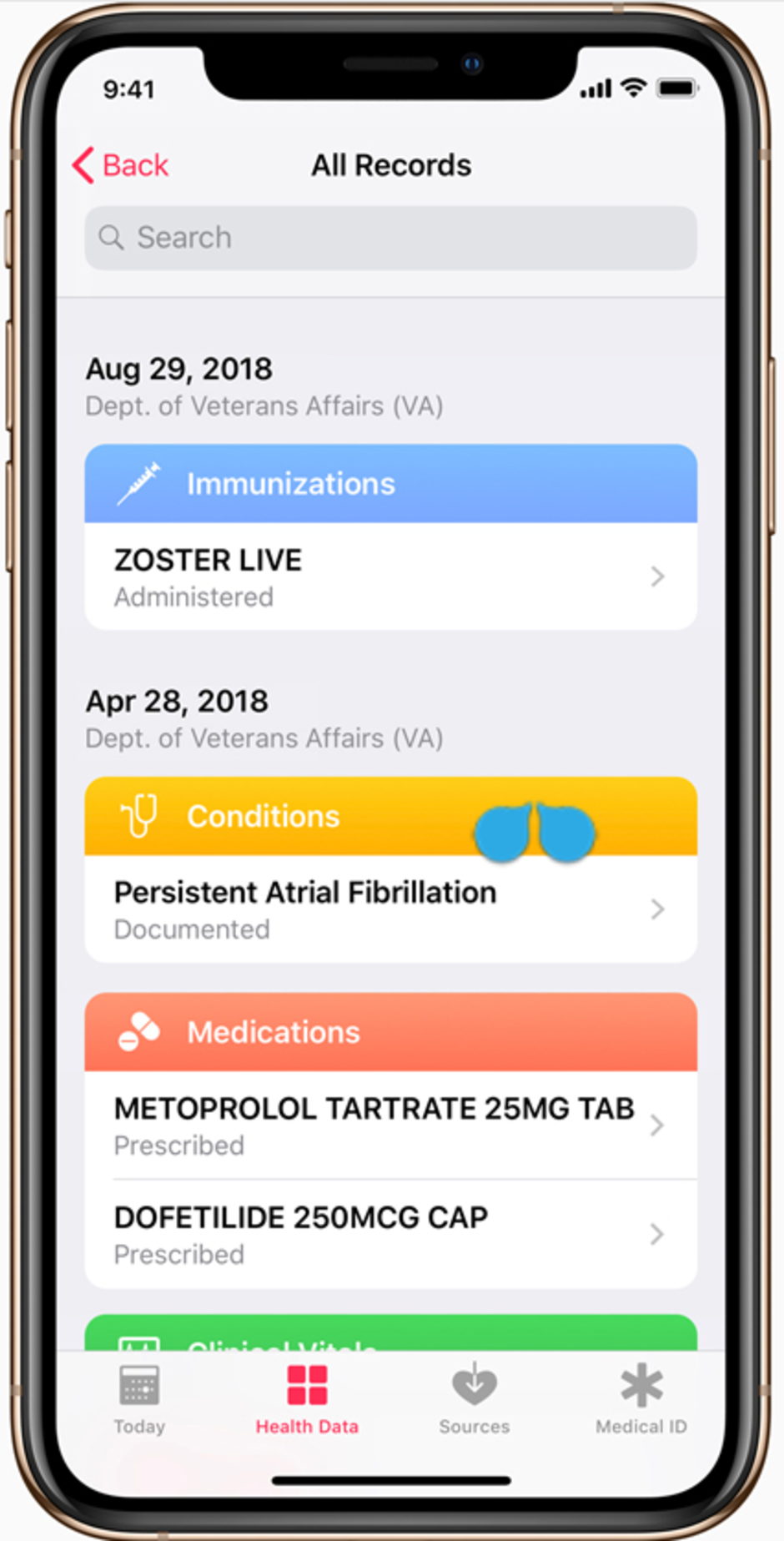 Vets will soon be able to see their aggregated medical records on an Apple iPhone
Recommended Stories