Vertu is alive, sends "Live or Die" launch event invitations
2
Despite the fact that luxury phone maker
Vertu has gone into liquidation
last year for being unable to pay its bills and its employees, the UK-based company has been resurrected and now plans to bring its overly expensive smartphones to China.
The Chinese media recently received invitations from Vertu for a launch event scheduled on October 17. The lavish invites come in a black and golden envelop customized with the Vertu's logo. It contains information about the time and location of the event, as well as the dress code required.
Also, there are two things that pop up once you open the invitation (which is in Chinese), the "
Live or Die
" and "
Handmade in England
" taglines. The latter suggests that Vertu continues to make luxury phones in the UK, but the former is a bit cryptic for us at the moment.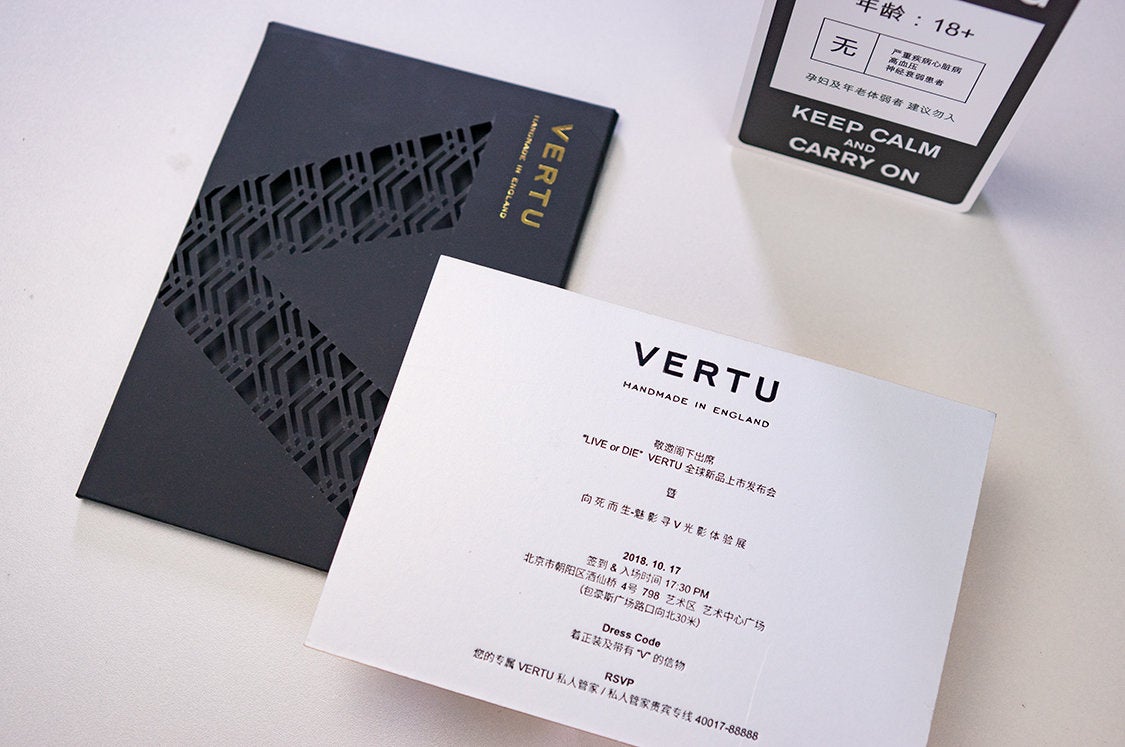 We can't be sure but the upcoming
Vertu smartphone
might be built by TCL, the Chinese company that inked a partnership with the luxury phone maker one month before it went into liquidation. Anyway, I guess we'll learn more about Vertu's upcoming device in less than a day.
Recommended Stories