Vertical wallpapers beyond Quad HD (1440 x 2560) for your Galaxy S7/S7 edge, Note 5, LG G4/G5, Nexus 6P, HTC 10, and others
3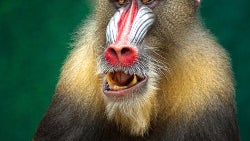 If you've been following phoneArena for a while now, you'd know that we take Android customization seriously. From regular updates on the leatest and greatest in launchers, widgets, and icon packs, we go all the way down to wallpapers—a simple, but very effective change to the feel of your homescreen.
Despite only sourcing wallpapers that are in the public domain and can be therefore distributed freely and even modified, we've been reluctant to change anything about them. In many cases, these are works of art that ought to be experienced as the photographers behind them intended. Unfortunately, that also means that users get very wide wallpapers that work best if made scroll-able. Not perfect for everybody.

So today, instead of keeping to tradition, we're venturing into new lands. The below selection is entirely made out of phone-friendly, vertical wallpapers that will sit perfectly on the screens of folks who prefer to have a static image that was meant for use on a smartphone. Let us know what you think!
As always, the images in the gallery below have been re-sized in order to save you both time and bandwidth. If you find something you dig, go right ahead to
THIS
repository to download the original, full resolution wallpaper.
30+ Infinity Display wallpapers for phones with tall screens
50+ Beautiful high-res wallpapers, perfect for your LG G7, Galaxy S9, Pixel 2 XL, iPhone X, and others
50+ Awesome high-res wallpapers, perfect for your Galaxy S9, Pixel 2 XL, iPhone X, Huawei P20 Pro, and others
Beautiful, high-res smartphone wallpapers
Beautiful, dark wallpapers perfect for OLED smartphones
Expand timeline
Loading ...