Version 24 of Instagram for Android allows you to remix photos from friends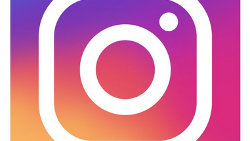 The latest version of Instagram, available now, allows you to take photos sent to you by friends in a private message, and remix them. Tapping the camera icon at the bottom of the screen allows you to add all sorts of doodles to the picture. Besides doodling, you can add text, stickers and drawings. You can even remix pictures and send them back and forth to the person who originally sent the message to you. Another new feature now allows you to control the number of times that your friends and family members can playback one of your messages.
The two reply options include "One View" for messages that you want others to see just once. The other option, " Allow Replay," gives your friends and family members the ability to view your messages in a looping video that automatically autoplays continuously. The loop can be paused by your friends by tapping and holding on the loop.
These new features are available on version 24 of Instagram for iOS and Android. You can install it on your handset by clicking on the appropriate link; (
iOS
|
Android
).
source: Instagram