Verizon to waive billing for voice and text usage for Sandy victims
3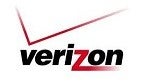 Verizon is no stranger to responding to urgent situations. The company has brought its
considerable resources to bear
in contending with the damage caused by hurricane Sandy. Just as services are coming back on-line, the region is getting ready to deal with another storm, this time a "nor'easter," a winter storm which is bearing down on the region hit by Sandy as you read this.
In the meantime, Verizon announced that subscribers in portions of New York and New Jersey hit by the hurricane would not be billed for usage of voice and texts between October 29th and November 16th.
Verizon has identified the areas where usage charges are being waived. No action is required by you if you are in the following parts of New York and New Jersey:
NEW YORK:
Bronx County, Kings County, Nassau County, New York County, Putnam County, Queens County, Richmond County, Rockland County, Suffolk County, and Westchester County
NEW JERSEY:
Atlantic City, Bergen County, Burlington County, Camden County, Cape May County, Cumberland County, Essex County, Gloucester County, Hudson County, Hunterdon County, Mercer County, Middlesex County, Monmouth County, Morris County, Ocean County, Passaic County, Salem County, Somerset County, Sussex County, Union County, and Warren County
You will still be billed your normal monthly access charges and you will see billable usage on your bill outside of the date range. For the date range provided, you will simply not see billable usage on your bill verus any type of credit. If you are outside these noted areas, but contending with circumstances where waiving usage charges would help, you should contact Verizon at 800-922-0204 and they will take such requests on a case-by-case basis. Meanwhile, if you are in those areas, you may continue to see usage alerts from the network, but the carrier has said that it is proactively addressing the waiver of charges.
source:
Verizon