Verizon to launch the first LTE-only devices late next year with VoLTE
18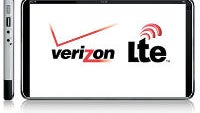 Even though Verizon just announced that it had finished the
initial buildout of its LTE network
, the carrier isn't quite ready to go all-in on it just yet. We have known for a while that Verizon is planning to move to LTE-only devices, and leverage voice-over-LTE (VoLTE) to completely replace its CDMA network; and, now we know that effort won't begin in earnest until late next year.
As we mentioned, even though the initial buildout of the network is done, Verizon still has a lot of work to do on making sure the capacity of the network is up to par. So, rather than the slow rollout that we've seen with the data LTE network, Verizon is planning to launch VoLTE to everyone across the country at the same time. And, that launch isn't expected to happen until late next year.
At that point, Verizon will begin to offer its first set of LTE-only devices, which will mark the beginning of the end for Verizon's CDMA network. The ultimate goal is to kill off CDMA completely, and to be a 100% LTE network, or rather, by the time that happens (which isn't
expected until 2021
or so), Verizon may be on its way to being an LTE-Advanced network.