Verizon software update will take DROID 4, RAZR, and Rezound global
16
It has been said for a while that the
HTC Rezound has the ability to work on a GSM network
. While the FCC did not note or test GSM functionality on the device, users over at XDA have insisted all along that the functionality is there, but blocked by the software. Recently, a ROM called Venasaur was released that enables the Rezound to have complete GSM functionality, effectively confirming the rumor.
Verizon has now updated its in-store pricing sheets for a couple of devices that reads, "Coming Soon: Use in an additional 185 countries (with a global feature)." In additional to the
HTC Rezound
, these signs are also found on the
Motorola RAZR
and
DROID 4
.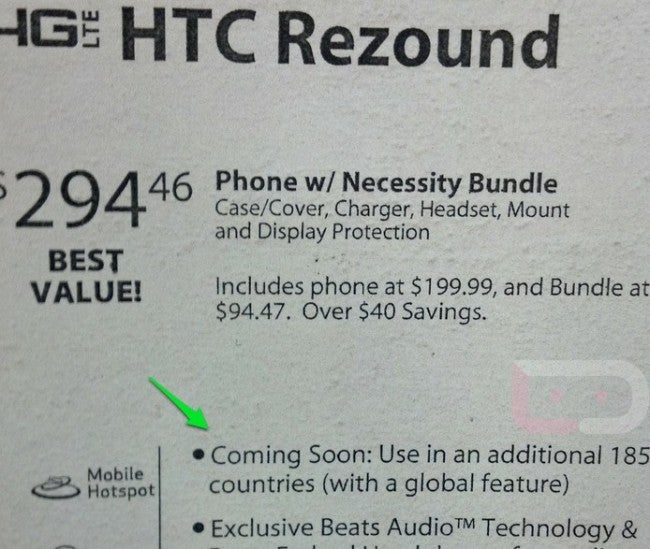 No word on when we can expect these software updates to rollout, but like the Rezound, we will probably see unofficial ROMs that unlock the device even sooner for those that are looking to bring the device over to T-Mobile or AT&T. We're guessing that the official software update will just allow roaming capabilities overseas and not the ability to switch to a US GSM carrier.