Verizon beats all estimates, as Apple and Samsung watches save the day
0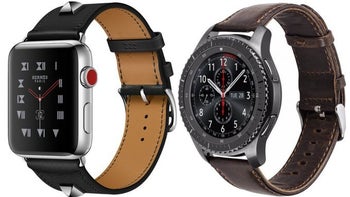 Verizon saw a huge uptick in subscriber growth last quarter, but the 260,000 extras against the 159,000 consensus analyst estimates average, has come from unexpected places. Despite that Verizon nominally lost 100,000 phone and tablet subs in Q1, the loss was much less than expected, while the carrier actually added the whopping 360,000 subscribers thanks to watches and other wearables.
Yep, it seems that the
Apple Watch
and
Samsung Gear
S-lines of this world saved the day for Verizon, and, although these don't pay nearly as much as phone subscribers, they still add a substantial increase to the customer base.
Verizon made out with $4.55 billion of net profit, compared to $3.8 billion year-on-year, and a good chunk of the increase came thanks to the
new tax law
that came into effect in the fall. The revenue also increased, though, to $31.8 billion, so Verizon beat analysts expectations quite comfortably. Shares of the company rose nearly two percent after it surpassed the estimates.