Verizon Wireless saying yes again to the Palm Pre - the saga continues
This article contains unofficial information.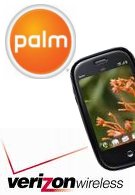 Yes, no, or maybe? Is anyone going to make up their mind as to whether or not Big Red will be setting their eyes, and hopefully their hands, on Palm's flagship WebOS powered Pre? Recent
news
about Verizon saying "no" to the Palm Pre might have put down some of Big Red's subscribers – especially when Verizon has partnered with Palm in the past. Fortunately, BGR is reporting that they've confirmed that the news about Big Red passing off the Pre is 100 percent false. Although their source is not mentioned, at least those hopeful Verizon customers can still dream about getting the Pre some time in the near future. In the mean time though, let's hope that talks between the two companies continue to allow one of the great phones this year be made available.
Palm Pre Specifications
|
Review
source:
Boy Genius Report