Verizon Communications close to deal to buy 45% stake in Verizon Wireless
6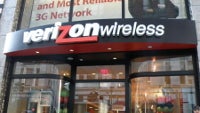 The boards of both Verizon Communications and Vodafone Group are expected to meet on Sunday to vote on a deal for Verizon to buy back the 45% stake in Verizon Wireless owned by Vodafone. If both boards agree to the transaction, it is expected to be announced on Monday. Verizon will supposedly pay $130 billion for the rest of Verizon Wireless that it doesn't own, and is planning on raising $65 billion to help fund the purchase.
According to insiders, Verizon is working with JP Morgan Chase & Co, Morgan Stanley, Barclays, and Bank of America Merrill Lynch in order to raise the $65 billion through a combination of debt and bank loans. The remaining $65 billion will be financed through the sale of equity. Sources say that in addition to those four banks, Verizon is also getting help from former Morgan Stanley banker Paul Taubman and Guggenheim Partners. Vodafone is being helped by UBS and Goldman Sachs.
The deal is expected to be structured so that Verizon Communications will purchase Vodafone America, the U.S. holding company of the U.K. communications firm that owns the Verizon Wireless stake. Verizon will keep the Verizon Wireless stake and sell European assets back to Vodafone, a move that reduces the latter's tax bill by $5 billion.
If the deal is completed, it will be the third largest acquisition in corporate history and will give Verizon Communications 100% ownership of the nation's largest mobile carrier.
source:
Reuters