Verizon CFO sees Apple iPhone 5 launching in Q4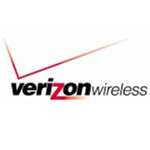 tipped a fourth quarter release of the Apple iPhone 5
. During the carrier's conference call made last week to report its latest quarterly earnings, Shammo said that a "big smartphone" was coming to Verizon in the fourth quarter.
Earlier, the thought was that Apple would be releasing the latest iteration of its iconic smartphone
during the third calendar quarter
in order for the launch to take place during the last fiscal quarter of Apple's year. This would have allowed the substantial revenue and profits garnered from the latest Apple iPhone to be
included in Apple's current fiscal year
. A release of the phone in in the fourth calendar quarter would force the Cupertino based manufacturer to show profits from the 6th generation Apple iPhone in the next fiscal year, possibly upsetting investors and Wall Street traders whose buying and selling of Apple's stock is often dependent on the company's earnings report.
It's speculated that the upcoming model of the Apple iPhone is in the EVT3 stage which is the
third stage of engineering revisions
and will be equipped with a
4 inch Retina display screen
offering an
aspect ratio of 16:9
. 1GB of RAM will be on board along with 4G LTE connectivity. The Apple iPhone 5, as the phone is expected to be named, will also enable NFC technology.
Verizon continues to sell a ton of iPhones even though some reports show that the
Motorola DROID RAZR MAXX and its 3300mAh battery have taken the number one spot
away from the Apple iPhone 4S. Verizon
activated 2.7 million Apple iPhone units in the second quarter
, according to Shammo. That was up from the
2.3
million activated the prior year. During the quarter, 25% of Verizon's sales of Apple's smartphone were to new customers or for new lines while 75% were sold to existing customers upgrading to the latest model of the device.
source:
eWeek