Valentine's Day smartphone deals: save big, love big!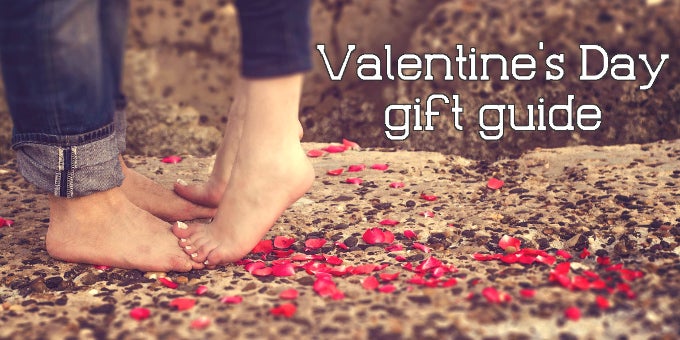 Hate it or love it, Valentine's Day, the holiday of romantic love, is just around the corner. Red balloons, heart-shaped chocolates, cupids, and tons of sweet cards will change hands between loving couples. Apart from these symbols of affection, most people will most certainly have prepped yet another gift for their loved one. Well, gadgets are usually not pretty high on the list, but still, they are a viable present for just anyone!
We already compiled a nifty gift guide for you for February 14, comprising various gift ideas as to what to get your significant other, ranging from cases for the more popular phones to photography taking accessories and from sleek vinyl skins to not too shabby leather straps for your favorite wearable.
Additionally, it seems that almost all major carriers and online retailers have kicked in some kind of Valentine's Day promotion for various smartphones. That is undoubtedly nifty, as you don't need to be in a relationship to benefit from the numerous sales out there! If you're wondering what you can get, wonder no more - we've rounded some of the sweeter Valentine's Day deals right below!
Verizon's got to love Valentine's Day, as it has slashed the prices of numerous devices, although different conditions apply for each different deal. Here are some that caught our attention.
T-Mobile
The Un-carrier has several pretty nifty promotions going on at the moment. Here is the
most compelling one
: if you get a certain Apple, Samsung, or LG device, you can buy another device from the same manufacturer for 50% off, provided it's of equal or greater value. For example, you get a Galaxy S6 at full price and T-Mobile slashes 50% off, say, the Note 5 or S6 edge+. Unfortunately, you can't mix things up and get devices from different manufacturers, i.e. go for an iPhone 6s and get 50% off a S6 edge. There are four Samsung and two LG devices currently enlisted in the promotion, all of which are high-end models (you can check them out right below). Have in mind that this deal is available by phone or in-store only — you will need to either reach a T-Mo representative at 1-877-413-5903 or go to a physical store in order to benefit from the deal.
But wait, there's more! A number of devices have also had their prices slashed. Well, these are not that popular, but who knows, they might float your boat just right!
Other deals
Apart from Verizon and T-Mobile, we spotted lots of other deals on the major online retailers, like Amazon, BestBuy, and Walmart. Check them out in the gallery below.