Updated UI makes it easier for Android users to video chat on WhatsApp
6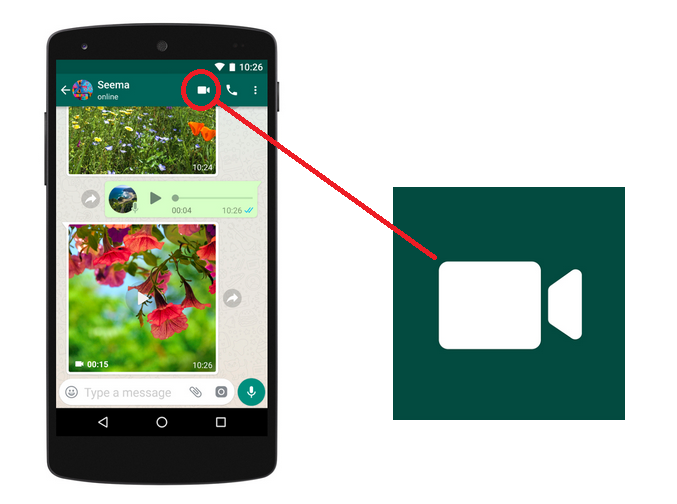 The Android version of WhatsApp now features a dedicated button for video chats
Video calling launched on WhatsApp last November. Already, the app hosts on an average day 340 million minutes of video calls. There are an average of 55 million video calls made each day on the messaging app, which was
purchased by Facebook for a final price of more than $21 billion back in 2014
. WhatsApp's voice and video calls are free, even to other countries. That's because both features employ a carrier's internet connection.
Now, WhatsApp has made it easier for Android users to launch video chats thanks to an updated UI. A dedicated video calling button is available that starts your video chat with a simple tap on the screen. And don't forget that WhatsApp features end-to-end encryption so that your calls and messages are between you and the person at the other end of your conversation. Not even WhatsApp can know what your messages say.
WhatsApp is free. Not only does it offer video chats, video calls, and group chats (up to 256 people in one group), texts are sent/received over the internet instead of SMS. This means that texting won't cost you a dime. And you can even install WhatsApp on your desktop and sync your conversations over. This way, you're never out of touch.
Download WhatsApp by clicking on the appropriate link (
Android
|
iOS
).
source: WhatsApp
Recommended Stories