(Update: new MacBooks have landed) Apple might surprisingly announce new devices today
5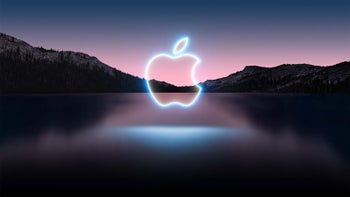 Update:
Indeed, Apple today announced the M2 Pro and M2 Max-powered MacBook Pro 14-inch and 16-inch, as well as an M2-powered Mac mini, nearly completing the M2 chipset lineup refresh, with only an M2 Ultra still missing.
The new M2 Pro 14-inch MacBook Pro starts at $1,999, while the 16-inch version starts at $2,499. Meanwhile, the M2-powered Mac mini can be yours starting from $599 for the M2 versions and $1,299 for the M2 Pro version.
More information, full specs, as well as pricing can be found on
Apple's website
. The original article follows below.
The rumor mill is abuzz that Apple could announce a bunch of new devices today, January 17, via a press release on its pressroom website today, says
leakster Jon Prosser on Twitter
. This is what the rumor mill has been buzzing about in the past few hours, and people are speculating about the possible releases we might get out of these surprising announcements.
So, don't expect Tim Cook to suavely appear on stage with an uplifted "
Good morning!
"; instead, keep
Apple's newsroom site
handily open in a new tab. Of course, we will promptly inform you should Apple really drop a surprising product release in the coming hours, whatever this one might be.
The current consensus is that we're likely getting treated to an annual MacBook Pro refresh, which could put the latest Apple M2 Pro and Apple M2 Max chipsets inside the 14-inch and 16-inch laptops. Their current versions are powered by the M1 Pro and the M1 Max, but since the MacBook Air scored an M2 refresh last year, it's now time for the more premium MacBooks to get some love. Design changes are not expected, only hardware and performance improvements brought to you by souped-up versions of the M2 chipset, with additional CPU and GPU cores on deck.
The Mac mini is also likely getting some M2 love, as the current top model is also powered by Apple's M1 pioneering in-house chip. No design changes are expected on that device as well, so you can expect the same notched display and the "pro" user-friendly plethora of ports to make the cut in early 2023 as well.
We don't expect any new mobile devices to get announced via a press release, so don't hold your breath for new iPhones, Apple Watches, or iPads to break ground. While we generally expect Apple to showcase new colors for some of these devices, most likely the iPhone 14 lineup and (hopefully) the
Apple Watch Ultra
, Cupertino will most certainly announce these design changes at a dedicated keynote sometime in the upcoming months, when the Tim Cook usually holds a spring event.
Although we've been hearing tons of rumors about
Apple's AR/MR
headset that's seemingly scheduled to release this year, we don't see Apple unveil a brand new product category and a proof-of-concept device via a boring press release. If anything, we'd see Apple's long-rumored VR headset unveiled at a dedicated event, possibly the spring one that we already told you about. Previously, information popped up that despite the importance, the AR/MR headset might not get its
dedicated event
, but merely be an important topic of a larger keynote.
As a refresher, Apple will also be hosting the WWDC'23 software-centric event in early June, where we expect to see
iOS 17
unveiled and promptly released as a developer beta. With iOS 16, Apple introduced a very customizable lock screen, supporting enhanced customization and widgets, so we expect Apple to either perfect the experience by ironing the rougher bits or focus on another aspect of iOS altogether.