Apple's AR headset behind schedule, might not get its own announcement event
1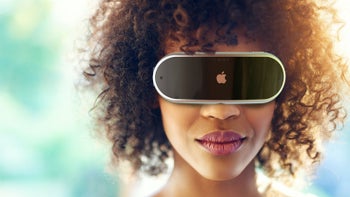 Industry insider Ming-Chi Kuo doubles-down on its
prediction
that Apple might be experiencing certain hurdles in the development process of its long-rumored and anticipated AR/MR headset.
This could potentially push back both the announcement and release of the device, which was initially expected to get announced at a dedicated event this January, believes Ming-Chi Kuo. As a result of the pushback, we might see the AR headset unveiled at
Apple
's usual springtime event, or even as late as WWDC'23, the software-centric conference.
(1/3)
Apple's AR/MR headset development is behind schedule due to issues with mechanical component drop testing and the availability of software development tools, meaning that mass shipment of this device may postpone from the original 2Q23 to the end of 2Q23 or 3Q23. https://t.co/YitWBWxbRI

— 郭明錤 (Ming-Chi Kuo) (@mingchikuo) January 6, 2023
Apple is seemingly having some issues with
"mechanical component drop testing and the availability of software development tools"
, but hopefully these wouldn't lead to a big push back of the AR headset itself. And indeed, Ming-Chi Kuo expects that mass shipment and official release of the Apple VR headset could happen by the end of Q2 2023 or even Q3 2023, slightly later than the analyst's initial expectation for early Q2 2023 release of Apple's AR headset.
What do we know of the AR headset that Apple has been developing for years?
Recent bits of info
revealed that there actually could be two different platforms, rOS (Reality Operating System) that's based on iOS, and xrOS based on macOS. This is reportedly done so that an AR headset could offload most of the processing to a nearby paired iPhone.
Further down the road, however, future Apple AR headsets could become capable enough to no longer need iPhone processing crutches, and a full transition to the xrOS would take place.
The headset reportedly employs some 15 cameras all around, tons of head tracking sensors, spatial audio support, dual 8K OLED displays, and the latest Apple M2 chip, which should offer more than a decent level of performance.
Judging by the latest rumors, we should probably have to keep an ear close to the ground, as Apple is seemingly preparing to unveil its AR headset very soon. As we know more, so will you.