Upcoming BlackBerry event tomorrow, we'll be there
1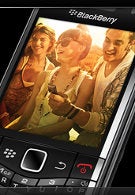 Unless you've been living under a rock for the past week or so, you surely know that there's a joint RIM/AT&T event scheduled for tomorrow, August 3. What's going to be introduced we don't know, but perky rumors have it that it would most probably be the
BlackBerry 9800 Torch touchscreen slider
, running non other but the company's latest BlackBerry OS 6,
or a tablet
that's currently believed to be called the
BlackPad
. OS 6 is interesting because it is said to be a turnover version of the platform, as it should bring better multimedia capabilities and a brand new, Web-Kit-based browser (something BlackBerry users have been starving for since time immemorial).
Anyways, the event is scheduled to begin at 11AM Eastern time (10AM Central time, 8AM Pacific time, 2PM GMT), and we'll be there to cover it live for you. You will be able to follow our live updates through our Twitter account
@phonearena
, if you want to know what's going on by the minute. We'll also put together a short article afterwards in order to summarize what has happen, for those who would rather miss the carnage and just want the news.
UPDATE:
You will also be able to follow our live updates from the event on our site as well.
Whatever RIM is going to uncover (a phone, a torch, or a tablet), stay tuned for our hands-on with it!
PhoneArena Team