Unlocked Samsung Galaxy S7 and S7 edge get March security updates, Nougat still no-no
20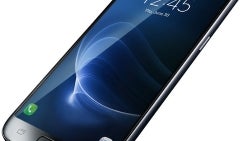 We have some good news and some bad news. Let's start with the good news! True to its promise of monthly security updates for unlocked smartphones in the US, Samsung is updating the unlocked Galaxy S7 and S7 edge with the latest security patches from March. Yes, they were ready by March 1, and the update was only listed March 27, but still – B+ for effort!
Now here's the bad news. Yep, you probably expected it. The unlocked Galaxy S7 and S7 edge are still on Android 6.0.1 Marshmallow. All this time, they never saw a glimpse of Nougat, while carrier versions and international variants are merrily up-to-date. What gives?!
Samsung - putting the 'No' in 'Nougat'
We probably won't be getting an explanation anytime soon, so your best bet is to download the security update when it goes live, and tough it out until Samsung comes to its senses and delivers Nougat. Look for software version G930UUES4AQC1 with security patches from March 1.
ALSO READ
source:
Android Police
via
Android Headlines