Unlocked Razer Phone 2 is $100 off, activate with Verizon and get a $250 Prepaid Mastercard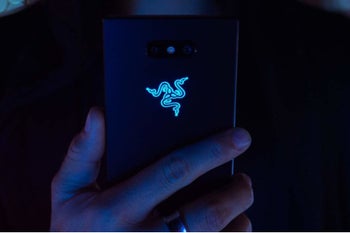 The most recent gaming smartphone launched by Razer is currently on sale at multiple U.S. retailers. For example, you can get the
Razer Phone 2
for as low as $650 from Best Buy, which means you'll be saving $150. However, you'll be forced to activate your newly bought phone with AT&T or Verizon, otherwise, you won't get the $150 discount.
Now, we have a slightly better deal for you if you don't mind bringing your phone to Verizon. The difference is that you won't be coerced to activate with Verizon right away, but if you do, the reward will be bigger.
So, Amazon has the unlocked
Razer Phone 2
available for purchase for $100. As it happens,
Verizon has a promotion
on the smartphone as well, so if you bring your unlocked
Razer Phone
2 to its network, you'll receive a $250 Prepaid Mastercard.
Keep in mind that Verizon's offer is only available online until February 19. Unfortunately, we can't tell for sure how long Amazon will have the Razer Phone 2 available for $100 cheaper, so you might want to hurry.