Twitter's colorful speech bubbles and online status indicator rolling out to many users soon
1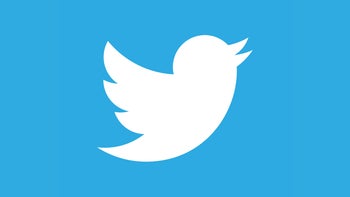 Chat bubbles might make their way to Twitter, judging by some of the upcoming interface changes that are set to hit select beta users of the social app. As revealed by Twitter representatives to
Engadget
at CES '19, the social network has been experimenting with these new features for a couple of months but is now ready to roll it out to beta users.
The first time we caught wind of the new changes was courtesy of Sara Haider, Twitter's Director of Product Management, who shared screenshots the new functionalities
a couple of months ago
. Those were later retweeted by Twitter CEO and co-founder Jack Dorsey, so they've received the highest-possible seal of approval.
hey Twitter. we've been playing with some rough features to make it feel more conversational here. presence and reply threading. still early and iterating on these ideas. thoughts? pic.twitter.com/3U3NvpHWPy

— sara haider @ CES (@pandemona) August 31, 2018
The experimental features would include indented speech bubbles that are color-coded for easier navigation as well as online status represented by the omnipotent green dot next to a person's Twitter handle. Haider says that this online status solves a particular issue for Twitter, namely "how to signal specifically that you're online and looking for conversation".
As mentioned above, the features will be rolled out to beta users, and while anyone will be able to opt in, just a couple of thousand approved beta users will actually receive the experimental features.
"We're making some pretty big changes to the way conversations look and feel on Twitter, and we don't want to just unveil that one day and what if you don't like it or it's not working for you? We really want to bring our community along for this journey and be a part of this. We want to this kind of thing more often."
Haider also said to Engadget.

Provided that the beta tests prove to be successful among beta users, it wouldn't be surprising to see the changes roll out to just about any Twitter user out there. However, editing your tweets still seems to be out of the question.

What do you think about the experimental features? Like them or hate them? Tell us!