Twitter announces "better app for your mobile browser"
3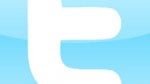 Twitter platform lead Ryan Sarver wrote, "We need to ensure that tweets, and tweet actions, are rendered in a consistent way so that people have the same experience with tweets no matter where they are." With that in mind, Twitter today announced a new mobile app for smartphones that brings, "a high-quality and consistent Twitter experience on high-end touchscreen devices".
Twitter says that they built the new app from the ground up and was optimized for the latest mobile browsers supporting the latest technologies including HTML5. "It's rich - it takes advantage of capabilities that high-end device browsers offer, such as touch gestures and a large screen. And it's simple - it's easy-to-use and has the features you'd expect from a Twitter application, including your timeline,
@mentions
, messages that you can read in conversation view, search, trending topics, lists, and more."
The new Twitter app will make the mobile version of the service look exactly like the desktop version, but only a few Apple iPhone, iPod and Android users will be able to see it now. More phones will receive the upgrade each week; until the upgrade is received, users will continue to see the old mobile version of Twitter.
source:
PCMag
via
ReadWriteWeb
Recommended Stories