Tweet shows that Target will launch Brightspot, an affordable pre-paid carrier
7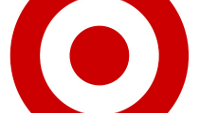 A tweet from evleaks shows that discount retailer Target will be starting up an MVNO, a pre-paid one at that. Expected to launch on October 6th, the title of the service is expected to be Brightspot which will use T-Mobile's 4G LTE pipeline. Brightspot will have three different plans. One, for $35 a month, will offer unlimited talk and unlimited text for $35 a month. This plan includes absolutely no data. For $50 a month, the second plan gives users unlimited talk, unlimited text and 1GB of 4G LTE service for $50 a month. Once the 1GB is all used, you are throttled down to a lower speed.
Need more high-speed data? For $65 a month, Brightspot gives you unlimited talk, unlimited text and 4GB of 4G LTE data.Go above 4GB and you...are...throttled. International texting is an additional $5 a month and international calling and texting is an extra $10 monthly. For every six months that a customer uses the service, he or she will receive a $25 Target gift card. Target will also sell micro-SIM and nano-SIM Brightspot kits that work with any unlocked GSM phone and Target sold device.
The initial handsets for sale will include the
Samsung Galaxy S III
,
LG Optimus F3
and the
LG Optimus F6
. And below you will find a leaked document meant for Target employees showing them the talking points of Brightspot versus the competition like Verizon and Straight Talk. In addition, a tweet from evleaks reveals some other leaks that pretty much guarantee that Brightspot is on the way.
source:
Twitter
via
IntoMobile