Tuesday's News Bits - May 2009 edition, part 4
2

Information about the LG Opera TV for AT&T has been leaked
. It features similar specs to the Arena and the world´s first S-Class 3D phone was used for illustration, yet who knows, this might be the Arena itself. Seems like Mobile TV will be available here, just like on the LG Vu. Specs list shows a 3-inch screen, 5MP camera and dual-band 3G.
source:
EngadgetMobile
SDG Systems has announced that its rugged Android phone, the Trimble Nomad, is now available
. The handset is equipped with a developer´s build of Android 1.5, which allows developers to test applications for bugs and issues.
source:
MobileBurn
Facebook 1.6 for BlackBerry is in the works,
bringing forth minor changes, such as feed support, profile, wall viewing and improved photo viewing plus additional languages support.
source:
CrackBerry
The Aoyama Gakuin University in Japan will be using the iPhone's GPS to keep tabs on its students
. Giving away iPhones through SoftBank will actually allow the university administrators to find out if the students really show up for classes or not. In addition, the students will also receive their low-level tests and homework tasks through the iPhone as well.
via:
IntoMobile
Rumors about Nokia's next tablet have spread
. It seems like the new device, most often referred to as the N900, will sport 3.5-inch screen (previous models had 5"), 5MP camera, Wi-Fi, HSPA, 256 MB RAM, 32 GB internal storage space and Firefox 3 that supports Flash 9.4 content.
source:
MobileCrunch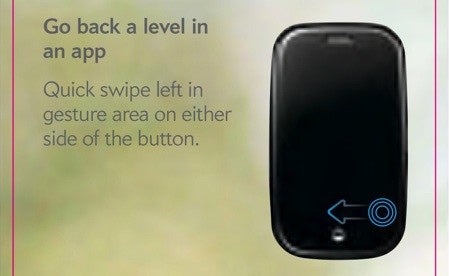 A Palm Pre Gesture Guide has been leaked
that reveals the ins and outs of gesture usage control on the Pre. Though not particularly useful, you can still spend some time on it to get yourself ready for smooth Pre usage.
source:
EngadgetMobile
Huawei is now No.3 on the global wireless network equipment gear market
, reports TelecomTiger. The company has registered a 100% growth in market share, compared to Q1 2008, managing to get ahead of the French Alcatel-Lucent.
source:
TelecomTiger