Trouble: Third party Twitter apps are on the verge of losing connection
1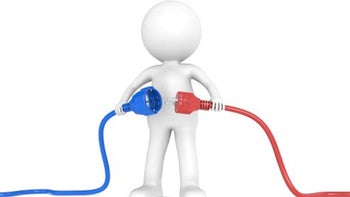 Beginning on June 19
th
of this year, Twitter will be
removing streaming services
. These are the services that keep push notifications moving and timelines refreshing. Twitter will of course be replacing streaming services with something called Account Activity API. So, what's the bad news? Well, it seems Twitter has not granted access to the API (which is in beta till June) and so they have no way of even starting to cope with the changes. To make matters worse, even if Twitter does grant access, there is a 35 account limit to contend with. We mentioned in an earlier story how another
popular client
reached
Twitter's token level
and thus was unpublished from the Play Store. The token limit is currently 100,000, and that is being reduced to 35 with this new API. It is unclear what the circumstances surrounding an "enterprise service" to add more accounts are currently, but there has been no word on pricing.


Developers are now understandably nervous...
Especially due to being kept in the dark when it comes to possible pricing. There is no way for an app developer to see if purchasing the ability to increase the 35 account limit is even feasible at this point and the deadline is closing in. Several popular developers have banded together and launched a webpage to promote awareness. The page is called Apps-of-a-Feather and it is signed by Talon, Tweetbot, Tweetings as well as Twitterrific. The developers are quick to point out that these apps have consistently contributed to the Twitter ecosystem and that they are especially useful for platforms that do not have an official app. They are currently asking users to share the BreakingMyTwitter hashtag and spread the word. They also have requested that users contact Twitter to fix the problem.
UPDATE:
Twitter has announced that it is delaying the move to the new API, citing it's commitment to providing an easy migration. The company also provided instructions for developers wishing to join the beta and vowed to give 90 days notice of the new date when it is announced. Twitter did not mention the awareness campaign launched by third party devs, but it is safe to assume that it had its intended impact.