Trapster purchased by Nokia's Navteq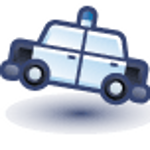 Trapster, an app that gives users the opportunity to be forewarned about the location of police radar traps and poor driving conditions, has been acquired by Navteq. With the advanced version of the service available for iOS or BlackBerry devices and Android handsets, Trapster allows its users to report locations where they have spotted a police radar trap or areas where driving can be hazardous due to weather or road conditions. The service has 9.4 million members.
Navteq is the globe's top provider of digital maps and is owned by Finnish handset manufacturer Nokia. While the price of the acquisition was not disclosed, a Navteq spokeswoman said that it was a "small deal, even by Navteq standards." The same spokeswoman explained the rationale for the purchase by saying, "
"Navteq believes that community-generated data has a critical part to play in location content."

source: Reuters, YouTube