Transform your smartphone into a document scanner with one of these apps!
2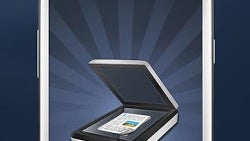 We live in a world where nearly everything is digital — our memorabilia, like photos and videos, most of our social connections, lots of documents, electronic signatures, even our wallets. Of course, sometimes we need to take something from the physical world and scan it into the digital one — be it our old photos, which we want to store to our cloud, or a bunch of documents, which we need to edit or send via email.
But not everyone has a scanner at home, and it's definitely hard to get a hold of one when out and about. Thankfully, what we do have, is a high-resolution camera right in our pocket. And there is a plethora of apps out there that make use of it, transforming it into a pretty convincing and sharp scanner! We thought we'd help you navigate the world of scanning apps by picking out the best ones!