TipTalk allows you to communicate with C-list celebrities for a price
2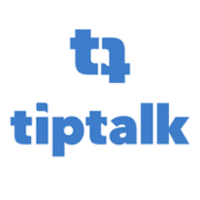 TipTalk is an iOS app that allows you to text or video chat with a "celebrity." After you install the app, you pay $1 for each credit. These credits are used to pay the "star" that you want to text or video chat with. The more famous the person, the more credits you must pay them in order to have the privilege of communicating with a star.
These are not what you would call "A-list" stars. Even so, the lesser-known celebrities can command some serious fees. The messaging is done over TipTalks' web site, and the celebrity earns 50% of the gross. Apple takes its 30%, and TipTalk keeps 20%. If a celebrity doesn't answer within 48 hours, the money is refunded.
Besides asking certain questions of the celebrities, you can pay to have a birthday greeting recorded on video. Imagine how thrilled your son will be with a personal birthday greeting from LeBron James. But there is one problem. The Cavs' star has nothing to do with TipTalk. Instead, your kid will have to settle for greetings from people like former K.C. Chiefs' Tight End Tony Gonzalez. Now an NFL analyst on CBS, Gonzalez will text you for $10, send you a picture for $25 or a video for $100. NFL Insider Jay Glazer is cheap compared to Gonzalez, as he charges $5 for texts, $10 for a photo and $25 for a video.
Many celebrities are donating their take to charity. And yes, we should point out out that all of the "stars" have had their identity verified.
source: TipTalk (
iOS)
via
TechCrunch