Tiny Thief puzzle adventure game is here, now on Android and iOS
1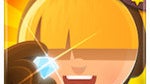 Tiny Thief
is a new Rovio Stars point-and-click puzzle game with unique charm and endearing medieval atmosphere where you take over the role of a blond hooded thief going against the crude world of pirates, the Dark Knight and a robot. The game has big ambitions and we've fallen in love with its charming graphics right away.
Good news is Tiny Thief has just become available on Android and iOS, and you can get into the action right now.
It's not just about visuals, but also about an
'offbeat sense of humor.'
It is unlike other adventure games with puzzle elements as here each task is broken down in a separate playable level. You have six quests in general taking you from out in the countryside to pirate ships to just everywhere your Tiny Thief fits in. Each of those stages kicks off with a neat little animation to walk you into the task and atmosphere.
Price is $2.99 and it seems well worth it.