TigerDirect sells out of HP TouchPad bundles
3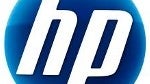 HP's fire sale of its HP TouchPad tablet
restarted last week on the Palo Alto based manufacturer's eBay page
, as we reported. These refurbished units are going for $99 for the 16GB model and $149 for the 32GB variant. TigerDirect got a hold of a limited inventory of the 32GB model of the tablet and bundled it with a few accessories, putting it on sale at 2:30pm Eastrern time.
For $249.99, TigerDirect offered the tablet along with a
Belkin case
and a
Bluetooth Speaker box
. For $50 more, the 32GB HP TouchPad was bundled with a Belkin case and an
HP Photosmart printer
. TigerDirect stressed the limited nature of the offer and sure enough, both bundles are now sold out.
We're not privy to the number of tablets that were sold, but it shows that there still is pretty decent demand for the webOS powered tablet, especially at the right price. We know that today was reserved for running out and buying the
Samsung GALAXY Nexus
, but if any of you were able to snag one of the bundles, let us know by dropping a comment in the box below.
source:
TigerDirect
via
webOSNation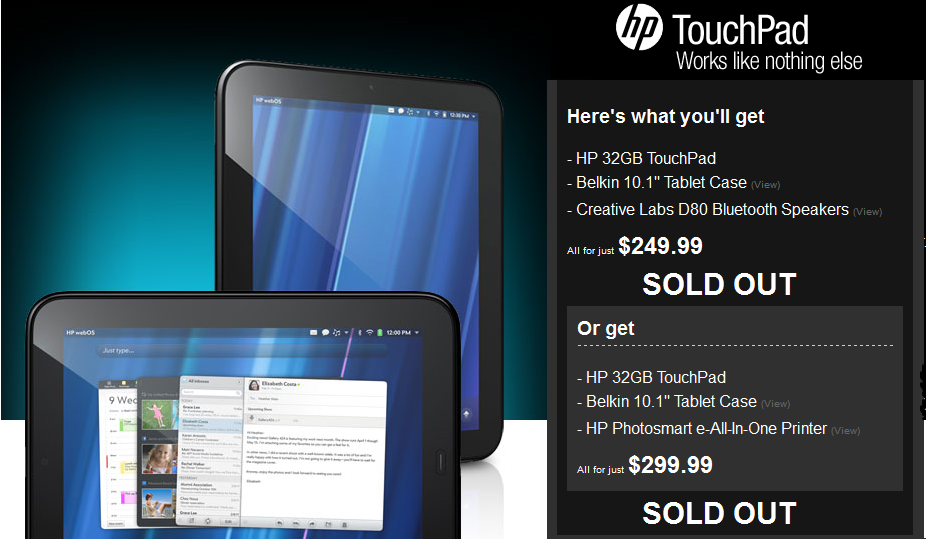 TigerDirect's two bundles for the HP TouchPad are sold out