This is your next wallpaper: check out this massive free Android and iPhone wallpaper collection
9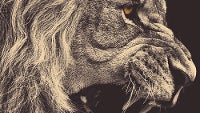 Sometimes, you just get too used to everything. You need some variety. Even a small thing like changing your wallpaper can bring you new inspiration, and - literally and metaphorically - new color to your life.
But where do you find free and good-looking wallpapers for your Android and iPhone devices?
It can turn out to be a chore, and that's why every time we encounter a rich selection of new wallpapers, we like sharing the wealth. This latest selection of nearly 300 new wallpapers comes via ways of Reddit user exposed_knees, sharing his personally picked selection.
With a choice of landscapes, abstract wall art as well as animals and other futuristic pictures, you have all the variety you need. Hit the link right below to see the full thing and scroll through the few samples that we've selected.