This is what Microsoft branding on a Lumia smartphone will look like
33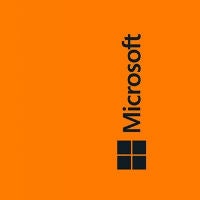 Recently, we learned about Microsoft's
plans for future Lumia
smartphones. Microsoft will be dropping the Nokia branding on its smartphones in favor of its own branding. The Nokia name will still be used on "dumb phones" though. Now, we're getting the first look at what Microsoft branding will look like on a Lumia device.
From the looks of it, Microsoft isn't intending to alter the iconic look of the Lumia series (though it is a bit difficult to tell with these images). The bright colors, rounded edges, and plastic all seem to be continuing. The only real difference we can see from these is the Microsoft branding replacing Nokia's. The change is one that was expected, though some don't like it all that much.
We should find out more soon enough, because it has been said that Microsoft will be unveiling new Lumia devices soon, and they will be the first to be branded as Microsoft Lumia. Obviously, Microsoft will also continue to support all of the Nokia Lumia devices currently on the market.